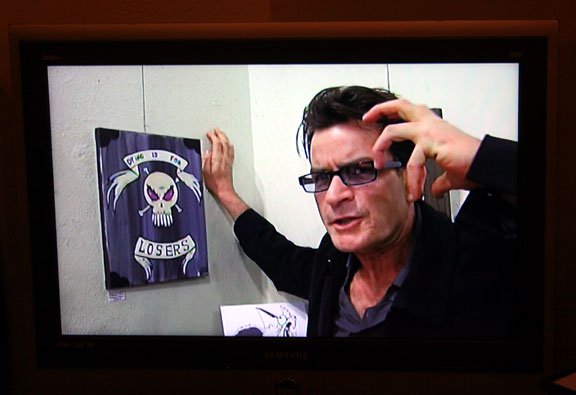 What people are saying:
Beyond satisfied with my experience with Nicolas Caesar, he delivered extremely fast and was able to do exactly what I was looking for. Thank you again!! I will definitely be working with again in the future.
- DJ Ant Smith
Nicolas is wonderful, as always! He does fantastic work. And is super prompt and responsive.
- Monica Hamburg, comedian
"Nik Caesar's art for Phone Losers always gives me the hugest boners"
- Brad Carter, Phone Losers of America, The Snow Plow Show
AMAZING work! Cannot wait to do more business with you! 5 Stars!
- Alex Stiff, The Finn-Ins
"A lot of people write books on how to make a comic book. or they sit around asking how they "get into" comic book making. Boom! 2 or 3 days you have a complete comic book."
- Matt Crown, Meat Clown
In 25 years Nicolas Caesar will be declared the Roger Corman of the art world
- Eric Tolles, Wordplay Thursday, Rocky Road, Danson with Wolves
"i thought i knew what art was...i thought i knew what life was for, turns out i knew neither until the veil was lifted and my eyes were open to what was possible. Thanks Nic for grabbing me by the shirt and shaking me awake. Now if you have any idea how i'm supposed to return to the real world without complaint i'm all ears!"
- TV 20's Creepy KOFY Movie Time's Balrok
Nicolas Caesar is a self-taught artist hailing from Northern CA. Founder of the Scary Art Collective, his artwork brings forth a whimsical creepy landscape populated by beings both sinister and sardonic. You will see glimpses of Sideshow madness within his paintings mixed with a healthy dose of 50's B-Movie charm. The raw feel
of his work twists the familiar yet remains strikingly original. Nicolas' horrific characters, with their permanent, toothy grins, reveal a playful quality to his art that challenges you to keep from smiling along no matter what atrocity they are currently plotting for your future.
- Bill Shafer, Hyaena Gallery, Burbank, CA
"Caeser's modern-Gothic aesthetic contains aspects of both Survival Research Labs and the Muppets. He combines urban detritus like wires, saw blades, doll parts, and religious artifacts with bones, blood,
and animal parts into tragic and amusing mutant assemblages with names such as Spiderbaby and Angel of Doubt"
- SF Weekly
Nicolas is an exceptionally talented artist with a giving nature and has an attitude devoid of judgement. Art is not a hobby for him. It's a way of life.
-Chad Morrison, Author/Wrestler
Nic your work just get better and better, your vision is stronger than ever, your creature are wonderfu creepy densions that capture the delight of the darkness, you work hard at your gleefull crime met with failure or success, you are a genuine independent voice capturing the fear and loathing of post modern existence, smiling sweetly as you hold your poison pen, you're an inspiration
- Mim Weisburd, artist
I just wanted to share that Scary-Art.com was the best art dealer I have ever worked with and that and that Nicolas Caesar is the best. If you have friends interested in outsider art and fabulous service recommend them to become a fan. xoxo
- Kathy R.
Nic Caesar is an unsung artistic genius. I'm joining the growing chorus of fans who want to change that tune.
- Will "the Thrill" Viharo
Nicolas is a highly creative, demented little runt, a bastard hybrid of Peter Lorre and Alvin the Chipmunk. He's also a talented and unusual artist"
- Doktor Goulfinger, Horror Host
Don The Magic Juan of Artists
- Skid Lo
If Vincent Price and Tim Burton had a love child, it would be Nicolas Caesar.
- Media Morgue
"When I saw your work, I immediately thought "Outsider Dark Noir," - like the old 1930s-1950s Dark Noir feeling, that is what your work reminds me of, very intense and timeless!"
- Madame Talbot.
"Charles Addams meets Adult Swim"
- Twisted Rib Design
"The Pee Wee Herman of Horror"
-Dr. Mor B.S., Horror Host
Easily one of the hardest working artists I know.
- Jeremy Cross, Artist
Nic Caesar's wonderful art makes me feel like I've touched a teddy bear in the wrong place.
- Crystal Barbre, Artist
Nik Caesar is the James Brown of quirky art.
- Traci Lynn, Artist
You and your unique art brought some much needed variety to the art community here. Thank you so much for your participation in scheduling all the Bank of the West shows. You're one of a kind!
- Linda Longinotti, Art Inc
I think it is very fair to say that Nic Caesar is a friend of mine, even though I have only briefly met him once at a show I invited him to be a part of, because his amazing art simply needed to be there.
Nic rocks, is incredibly kind and lighthearted, and truly is probably one if the easiest person I have ever had the opportunity to work with
- kSea, Big Top Magazine
Thank you so much for participating again in the art gallery! You had fans and a great response as always. :)
- Amber Mullenix
Isolation Threads / Weekend of Horrors
Caesar's work has a sideshow madness, with acrylics like "Fluffy," featuring a portrait of anything but that and creepy cartoon anime you wouldn't want to meet in a back alley. His evil insect hybrids, like much of the other artists' work on display, are designed to unbalance while they charm you.
- The Burbank Leader
Nicolas Caesar's "Tired Giant," made of wires and a porcelain doll mask, looks like something you might find in an HR Giger painting — something you wouldn't want to run into on a chilly night in a dark alley.
- Laura Casey, Contra Costa Times
I really, REALLY dig your work
- Kevin Seconds of 7 Seconds
"Nicholas always delivers quick and makes an effort to do the extra leap. Amazing service. Thank you so much."
Not only we got EXACTLY what we needed, but Nicholas provided us with some +a that really made us avoid any revisions!! So satisfied, and hope we can work together again. Nicholas is professional, experienced, talented, and he cares!!!! 5 Stars!
- XXX$$$