Painting Price Guide:
Requests are easy. Email me with your idea / photo / concept and size, send payment, and I will have it finished with my spin on it usually within 24 hours. It's pretty awesome. I can also send you progress photos on request.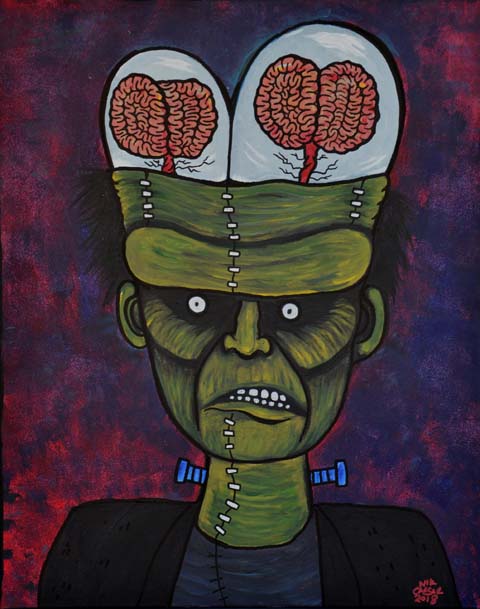 Price Guide:
8x10 - $40.00
9x12 - $50.00
11x14 - $60.00
16x20 - $115.00
Larger Inquire
COVID UPDATE: Commissions now take up to 2 weeks due to slow canvas delivery
Mosquito and Spider Web Comic
More art available at Hyaena Gallery:

Illustration Price Guide:
For illustrations I use a sliding scale from $20 - $100. This is mostly to help out bands, youtube channels, start up logos, etc. I'm pretty fast so please keep in mind the simpler the faster - the more complicated the longer. Time is money and my unofficial rate is $20 an hour. I'm happy to revise something a reasonable number of times however if it exceeds 5 times there will be additional costs so please keep that in mind.